Demilune Table

This delightful handcrafted demilune is made of black walnut along with zebra wood as the skirt. A wonderful piece to put in a hallway and display another piece of art work. Joinery is mortise & tenon and pegged. Finish is two coats of lacquer.
Dimensions: 32.0in H x 32.0in W x 11.0in D
To purchase this piece, click here.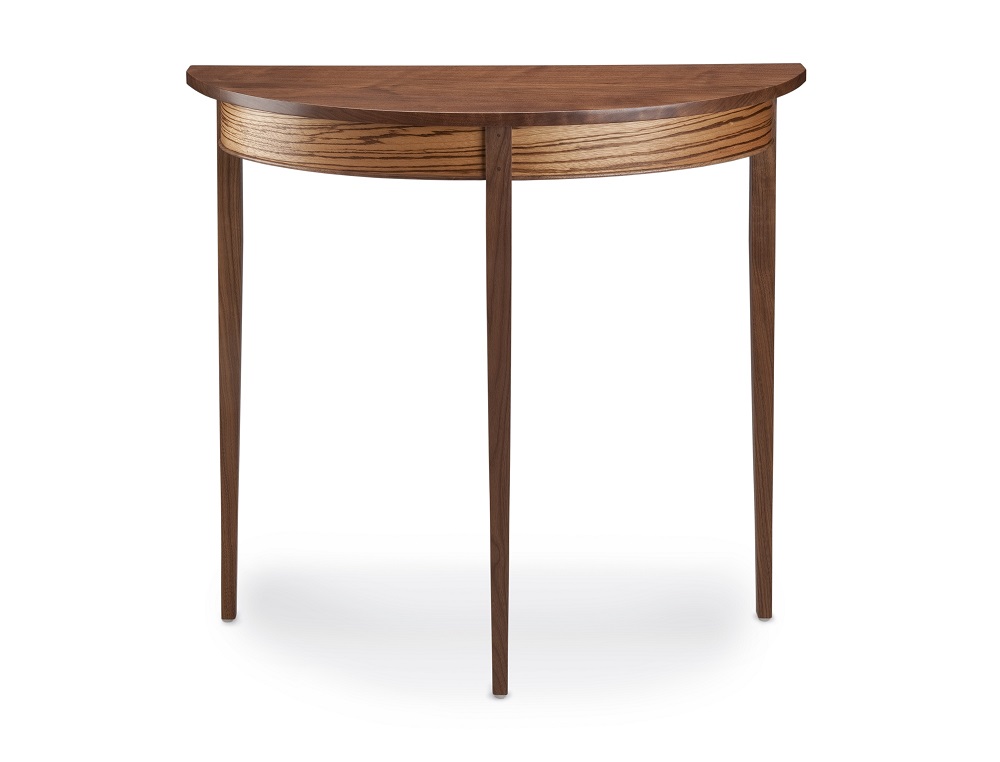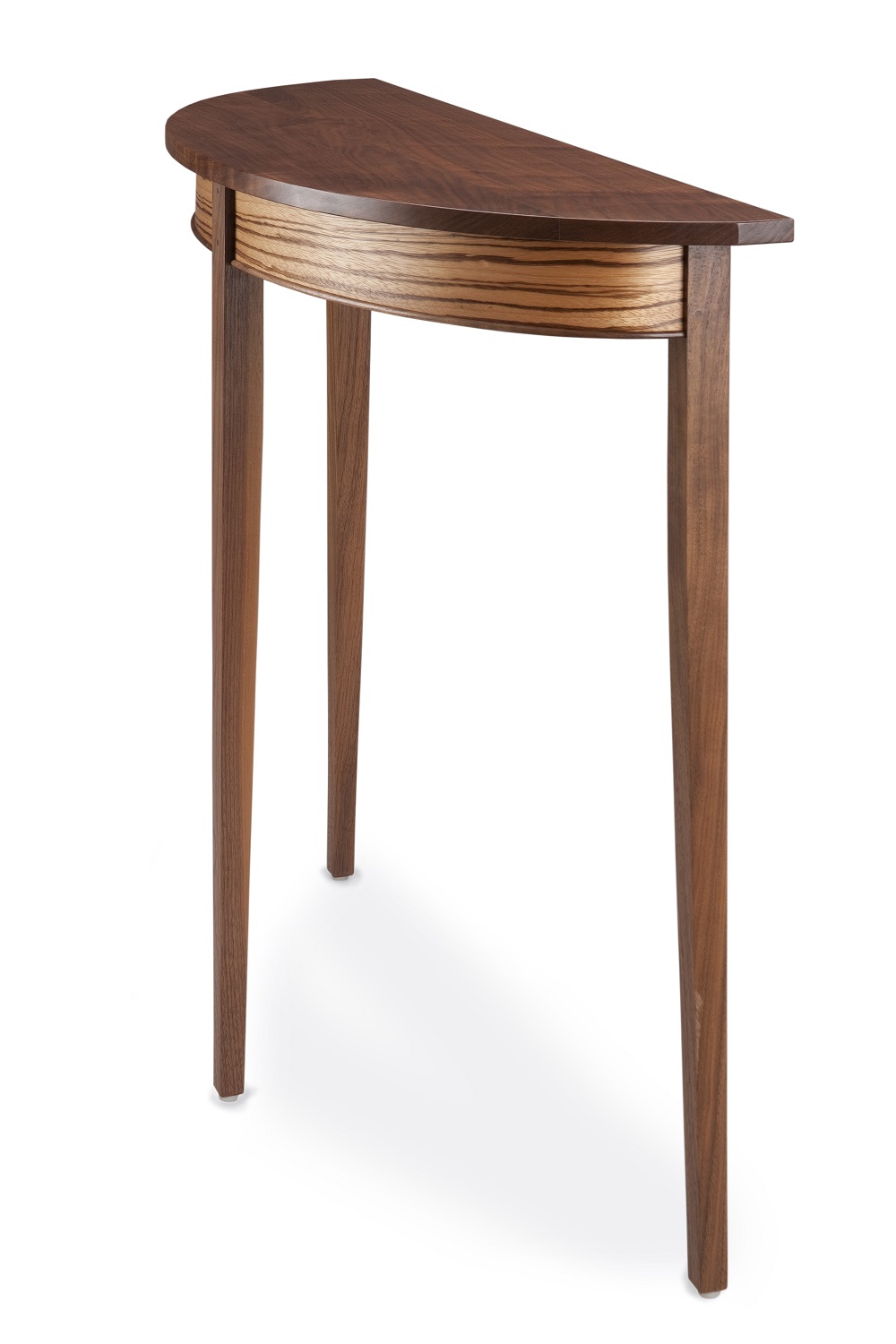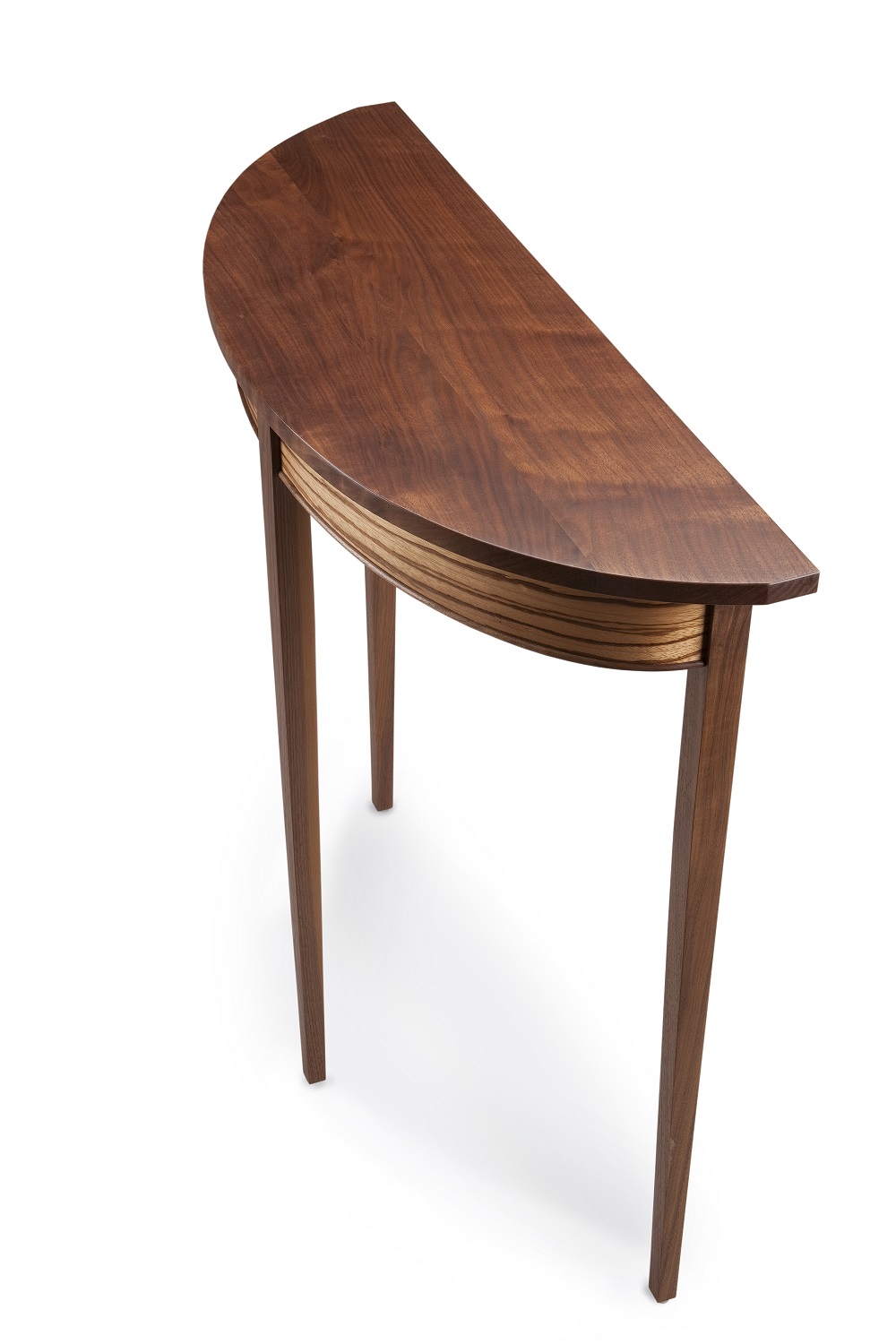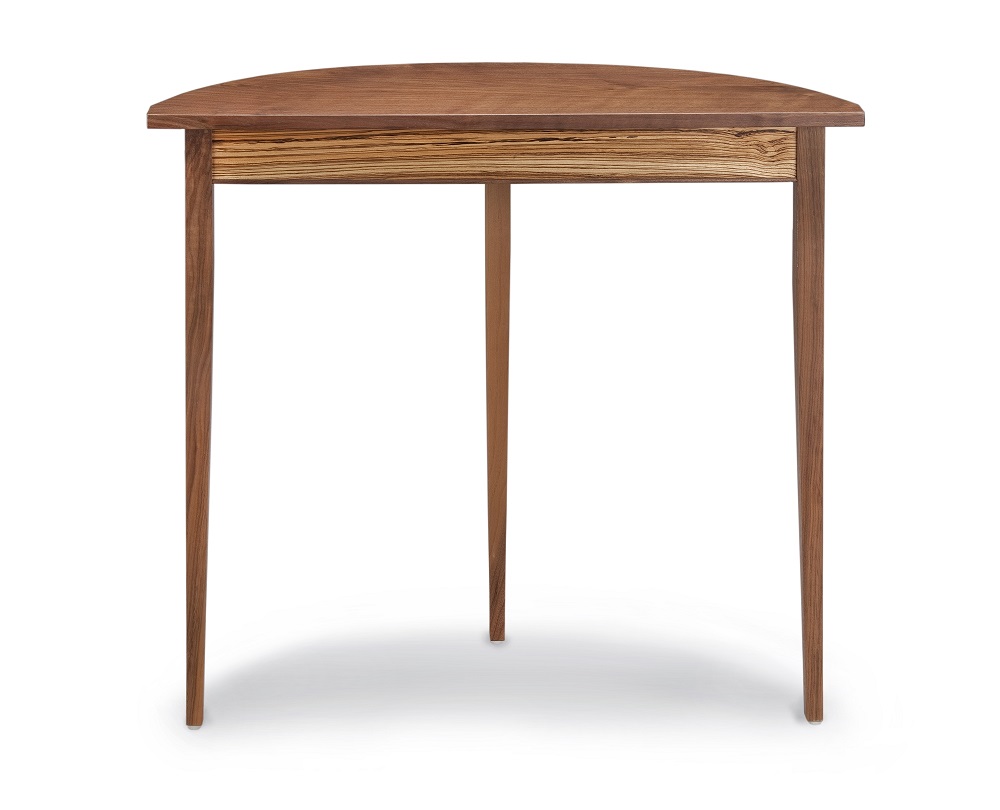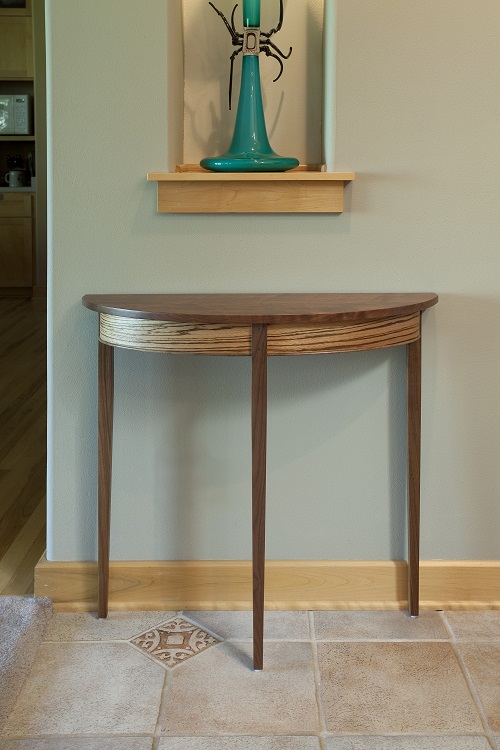 Photo by William Lemke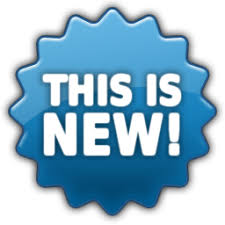 Click here to view new work!
---
Follow Us