Shows - 2020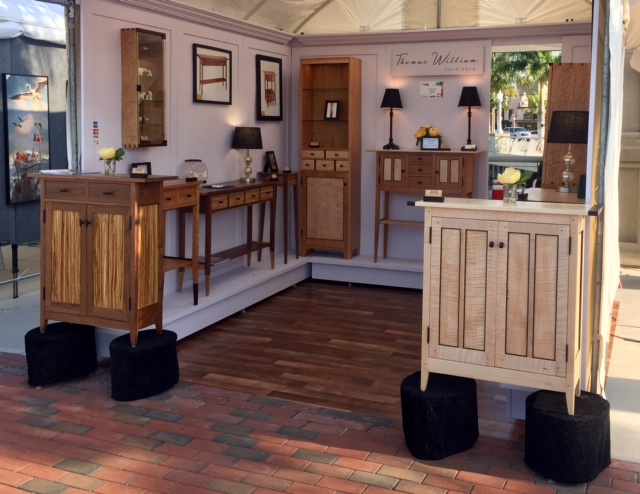 Tom offers his work at many art festivals throughout the country. Here is a list of confirmed shows where he will be showing his work.  He attends art shows from coast to coast in the United States.  If he won't be in an area near you click the 2020 Collection to shop online. This page is continually updating as new shows are added, so please check back often. 

---
Scottsdale Arts Festival
March 13-15, 2020
https://scottsdaleartsfestival.org

Mainsail Arts Festival
April 18 & 19, 2020
The 38th Annual Smithsonian Craft Show
April 22 - 26, 2020
https://smithsoniancraftshow.org

CraftBoston 
May 15 - 17, 2020
https://www.societyofcrafts.org/craftboston

Paradise City Northampton
May 23 - 25, 2020
https://festivals.paradisecityarts.com/shows/northampton-may-show

Lakefront Festival of the Arts
June 19 - 21, 2020
---
NEW FOR 2020
Thomas William Furniture Shop Tours Available! Come Visit Us!
Starting in 2020 we are offering shop tours and complete demonstrations of our shop.  Through Airbnb, we will be hosting Thomas William Furniture Shop Tour allowing you behind the scenes look at how we build our beautiful hand-crafted pieces.  Details to come!
https://www.airbnb.com/experiences/829995

---
---
Follow Us