Artisphere Arts Festival
We just arrived home from doing two shows in Texas, The Woodlands and Main Street.   The Woodlands in Houston, Texas was a new show for us.  The show was in its 11th year and set in a gorgeous venue along a 1.25 mile waterway and waterside park.  It featured 200 national and regional artists.  We had the pleasure of staying with a host family, Rusty and Kate along with another artist and his wife, Marty and Mary Beth.  Rusty and Kate spoiled us and Marty and Mary Beth made us laugh.  Check out Marty's work at http://www.martinlambuth.com

After The Woodlands, we headed to Fort Worth, Texas to finish our Texas tour to do Main Street.  This was our third time exhibiting at this art festival.  Tom was awarded a Juror's Award.  This is a four day show.  The Board considered closing the show on Sunday because of weather but it stayed open until 6:00 p.m.  A few people came out to support the arts but did not have the crowds like Saturday.  We headed home Sunday night which most of our travels home was in rain. 

Our next art festival is in Greenville, South Carolina, Artisphere. This is the twelfth annual Artisphere and is Greenville's signature visual, performing, and culinary arts celebration will be held May 13-15 and will showcase a record 135 exhibitors. There are artists in 17 medium categories were selected to participate, by a panel of experts in the visual arts, after a highly competitive jury review process.  1,090 artists from 45 states and 3 different countries applied to this year's event.  The 135 accepted artists represent some of the best artistry from across the country with 55 of the artists new to the festival this year. "The caliber of artists who are attracted to the Artisphere festival keeps getting better and better," said Tod Tappert, Artisphere Visual Arts Committee Member and 2016 Visual Arts Juror. "From nearly 1,100 applicants, we selected the very best of the best for the 2016 festival. It's going to be a great weekend for arts lovers."  For more information about Artisphere visit http://www.artisphere.org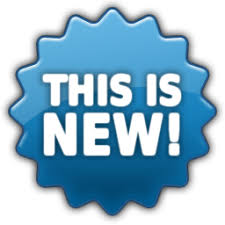 Click here to view new work!
---
Follow Us