FOR IMMEDIATE RELEASE

Thomas William Furniture to Exhibit at Top Ranking Shows in 2018
Thomas William Furniture exhibiting at the 30th Annual TOP RANKED Downtown Sarasota Festival of the Arts in Sarasota, Florida February 10 and 11.
Oconomowoc, Wisconsin February 5, 2018
Thomas William Furniture is excited to launch their 2018 season in Florida.  This past weekend they launched at ArtFest in Fort Meyers, and will visit 15 more shows throughout the year. Coming this weekend, February 10 and 11, is the Annual Downtown Sarasota Festival of Arts.  Celebrating it's 30th season, is ranked one of the TOP 100 Fine Art Shows in the nation by Sunshine Artist Magazine, and celebrated as one of the area's biggest and best art shows.
"We are entering our 14th year of exhibiting at art festivals. Sarasota Festival of the Arts is my second show of the 2018 season and I am excited to be part of this top ranked art festival," said Tom Dumke owner of Thomas William Furniture. Sarasota Festival of the Arts in Sarasota, Florida will be held on February 10 & 11. Artists in seventeen medium categories were selected to participate through a highly competitive jury review process by a panel of jurors who are experts in the visual arts.
Tom handcrafts solid wood furniture that is Shaker inspired and is traditional with a modern flair. The clean line of the Shaker form inspires the design, creating pieces sized proportionally for today's needs. The Shakers have had a profound influence on Tom's work: their clean unadorned simplicity, functionalism and craftsmanship. He also is influenced with a deep respect for the furniture craftsmen of the 17th and 18th centuries. Their knowledge of form, balance, joinery and of wood movement is evident in the pieces of fine furniture that still exist today. 
Thomas William Furniture is based out of Southeastern Wisconsin, Milwaukee metropolitan area. For more information, click here.

Media Contact
Name:  Linda Dumke
Title:  Business Manager
Phone:  414-916-3025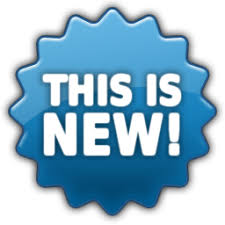 Click here to view new work!
---
Follow Us