Furniture Maker Statement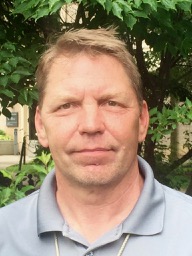 I am a self-taught woodworker with a deep respect for the furniture craftsmen of the 17th and 18th centuries. Their knowledge of form, balance, joinery and wood movement is evident in the pieces of fine furniture that still exist today. The clean line of the Shaker form inspires my designs, creating pieces with a modern flair and sized proportionally for today's needs. I use only solid hardwoods throughout each piece, always reading each board's grain pattern and figure to determine its best use in creating an attractive and functional piece of quality furniture. Pegged, mortise and tenon as well as dovetail joinery is applied to every piece for a sturdiness that will allow it to last for generations to come. Every piece is individually made by me and is signed and dated. 


---
Sign Up for Monthly Newsletter
If you leave your email, we will send you announcements to exhibits, openings, and art-related events.  We value your trust and respect your privacy.  Your name and email are safe with us.  They will never be sold to or shared with anyone.

---