Thomas William Furniture Blog
The Thomas William Furniture Blog is mini-journal about the company and what is currently happening with the company. It...
•lets you know whenever any new Web pages appear on Thomas William Furniture web site
•keeps you up-to-date with other postings or news
•points out some of our super-specials that you might otherwise miss
*any new products or offerings that we have
---
Oct 19, 2019
HURRY! Fall BOGO Ends Midnight October 20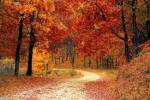 Hurry! BOGO Sale ending midnight October 20 Buy One Piece, Get Second 50% Off of equal or lesser value The year may be starting to wind down and our
Continue reading "HURRY! Fall BOGO Ends Midnight October 20"
---
Sign Up for Monthly Newsletter
If you leave your email, we will send you announcements to exhibits, openings, and art-related events.  We value your trust and respect your privacy.  Your name and email are safe with us.  They will never be sold to or shared with anyone.

---