FOR IMMEDIATE RELEASE

Thomas William Furniture Welcomes Wisconsin's Artful Home

Artful Home to visit Thomas William Furniture August 3.
Oconomowoc, Wisconsin July 29, 2017
Everyone at Thomas William Furniture is excited to welcome the team from Artful Home to their shop on Thursday, August 3. Part gallery, part art fair, part online marketplace, Madison, Wisconsin's Artful Home is all of these things and more. Artful Home has a breadth of high-quality art, which is nearly impossible to find anywhere else. They are dedicated to offering the most exceptional and beautiful works of fine art, craft, and design for the home. They are equally committed to supporting the livelihoods of the celebrated North American artists who create this work.
"Our collaboration with Artful Home has been a wonderful experience over the past two years," Tom Dumke, Owner of Thomas William Furniture said. "Working with people who truly understand art has made all the difference. Their visit today should further enhance our working relationship as we learn more about them and they learn more about us." Three pieces of Thomas William Furniture will be featured in Artful Home's Fall Catalog with a distribution to more than 600,000 homes.
Tom handcrafts solid wood furniture that is Shaker inspired and is traditional with a modern flare. The clean line of the Shaker form inspires the design, creating pieces sized proportionally for today's needs. The Shakers have had a profound influence on Tom's work: their clean unadorned simplicity, functionalism and craftsmanship. He also is influenced with a deep respect for the furniture craftsmen of the 17th and 18th centuries. Their knowledge of form, balance, joinery and of wood movement is evident in the pieces of fine furniture that still exist today. Thomas William Furniture is based out of Southeastern Wisconsin, Milwaukee metropolitan area. 
Thomas William Furniture is based out of Southeastern Wisconsin, Milwaukee metropolitan area. For more information, click here.

Media Contact
Name:  Linda Dumke
Title:  Business Manager
Phone:  414-916-3025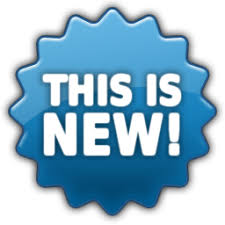 Click here to view new work!
---
Follow Us