Shop Time at Thomas William Furniture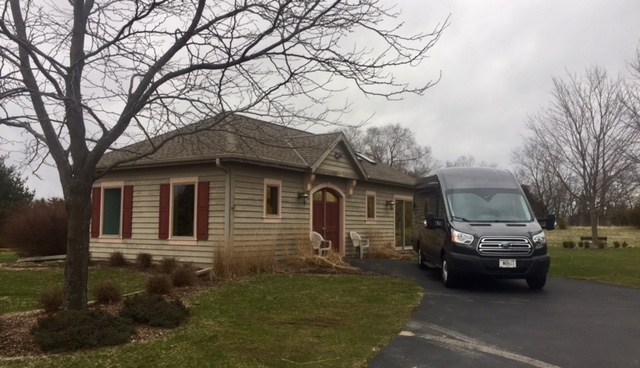 It's already April of 2017 and the temperature is starting to warm up in Wisconsin.  Green is starting to peek through the grey and we, Tom, is busy in the shop making furniture. I thought there might be some interest of where all the furniture is made.  For starters the location is Oconomowoc, Wisconsin.  Southeast portion of the state, between Milwaukee and Madison.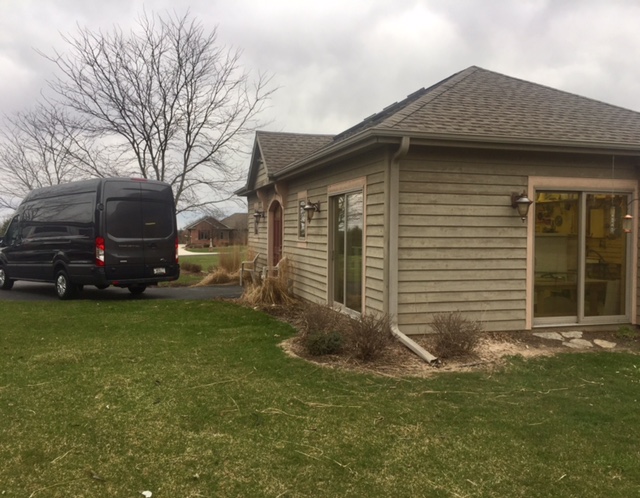 In 2001, Tom and I built a shop and home on a 2.2 acre parcel that was only 500' from our previous home.  We thought it was time to take the shop out of the basement and have it in its own building. The building is 900 square feet and only 50' from our home.  Tom loves the commute.  
We looked at adding 1500 square feet last year and went through the whole process of acquiring a building permit; however, looking at the cost and the time and value it would add to our property, we decided against it.  Tom has made some provisions in the shop to accommodate his craft and the 900' square feet.  
Tom is a one man shop. He does everything, including sweeping the floors.  He loves working alone and his passion is to make solid wood furniture that is Shaker inspired.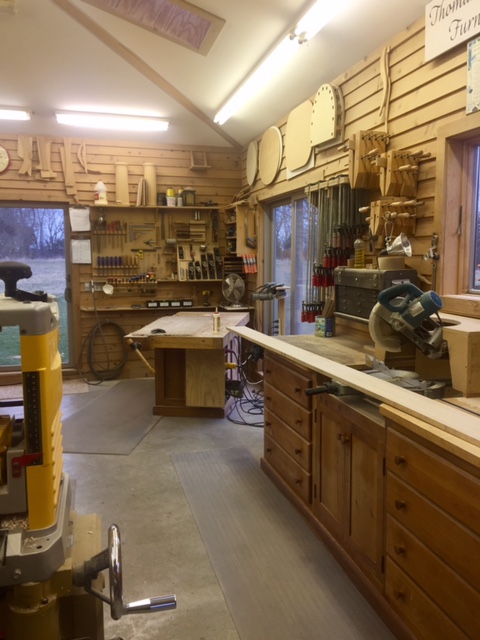 Every piece is built by Tom. His aim has been, and continues to be, to create the highest quality individually built furniture to suit your specific needs. Toward that end, he uses the best wood available and time honored joinery techniques. When you invest in Tom's furniture, you get the benefit of over three decades of experience in joinery, wood technology, restoration, design, technical perfection, and meticulous craftsmanship. You get furniture to enjoy for life, built by someone who really understands wood.

Tom works six days a week, Monday through Saturday.  He starts his day at 6:00 a.m. and continues until 5:00 p.m.  Certainly his prices can't compete with mass produced, factory-made furniture. Production shops deal with the average needs of the average consumer. He constructs each piece individually, taking as much time as he needs to achieve perfection. Upon purchase, he signs and date each piece.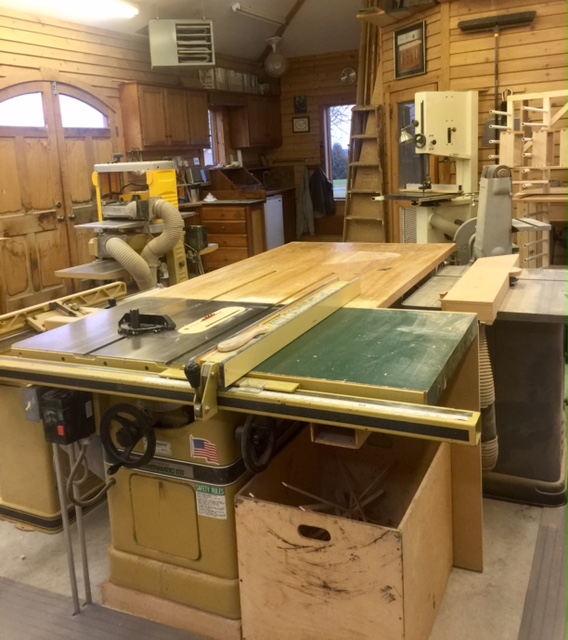 Tom and I are very thankful that we are able to work together. What began as a woodworking experiment really appealed to Tom's careful, precise nature and he discovered that he really enjoyed building quality furniture. Tom's talent and woodworking skills have grown into a business with many happy residential, professional and academic customers.  Thank you for your support!
Click here to view new work!
---
Follow Us