Shop Small Business by Crafts People for the Holidays

Small Business Saturday is an American shopping holiday held on the Saturday after U.S. Thanksgiving during one of the busiest shopping periods of the year. First observed on November 27, 2010, it is a counterpart to Black Friday and Cyber Monday, which feature big box retail and e-commerce stores respectively.
Look around your home. Look at what you're wearing. Most of your daily necessities -- like furniture, home decor, your backpack -- can likely be made by someone by an artist or craftsmen.   As you shop Small Business Saturday, consider gifting products made in the USA. For many craftspeople, it's about creating high-quality and sustainable products, and pouring their passion into every single good.  
Here are just a few other artists or crafts people you can purchase from on Small Business Saturday. . . .
Burly Chic/Dana McNamee
Blending Rustic with Pretty
https://www.etsy.com/shop/BurlyChicMarketplace
Bob Dickey/Woodn't It Be Nice
Jewlery & Keepsake Boxes
Luke Proctor/Luke Proctor Blacksmith
Ironwork
http://lproctorironworks.com/home.html

Jean Smaglik Wells/Jean's Clay Studio
Comtemporary Stoneware Pottery
http://www.jeansclaystudio.com
Danial Bennett/DBennett Pottery
Pottery
http://www.dbennettpottery.com

Tony Casper/Tony Casper Photography
Photography
Jim Becia/Spirit Light Photography
Photography
http://www.spiritlightphotography.com

William Lemke/Bill Lemke Photography
Photography
Michael Anderson/Different By Design Today

Unexpected & recycled materials used to create texture & dimension with the combination of colors to create the spark. Paper, wire, beads and other unexpected materials create the two dimensional collage, framed art.
https://www.facebook.com/DifferentToday
Donna Sauers/Donna Sauers Designs
Jewelry
https://www.etsy.com/shop/DonnaSauersDesigns
Andy Van Schyndle/Wagalabagala
Fantasy Painting
Barbara Hayden/Barbara Hayden Fine Art
Painting
http://barbarahaydenfineartist.com
Vinnie Sutherland/Vinnie's Metalwork
Metalwork
https://www.etsy.com/shop/VinniesMetalwork


Have fun shopping small business!

Peace,
~Linda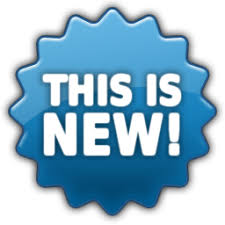 Click here to view new work!
---
Follow Us