Sofa Table

Specifically noticeable accenting a sofa or adorning a hallway of your home.

Handcrafted, Solid Wood

A masterpiece of fine woodworking, this stunning sofa table combines cherry along with wenge, creating sleek lines that emphasize the beauty of the richly grained wood. The piece would accent any sofa nicely or adorn any hallway. Made of solid wood. Joinery is mortise, tenon and pegged along with dovetail drawers. Finish is two coats of lacquer.
Dimensions: 30" H x 50" W x 12" D

$2,495.00
FREE SHIPPING-on any pieces ordered through today, Thursday, December 18, 2014.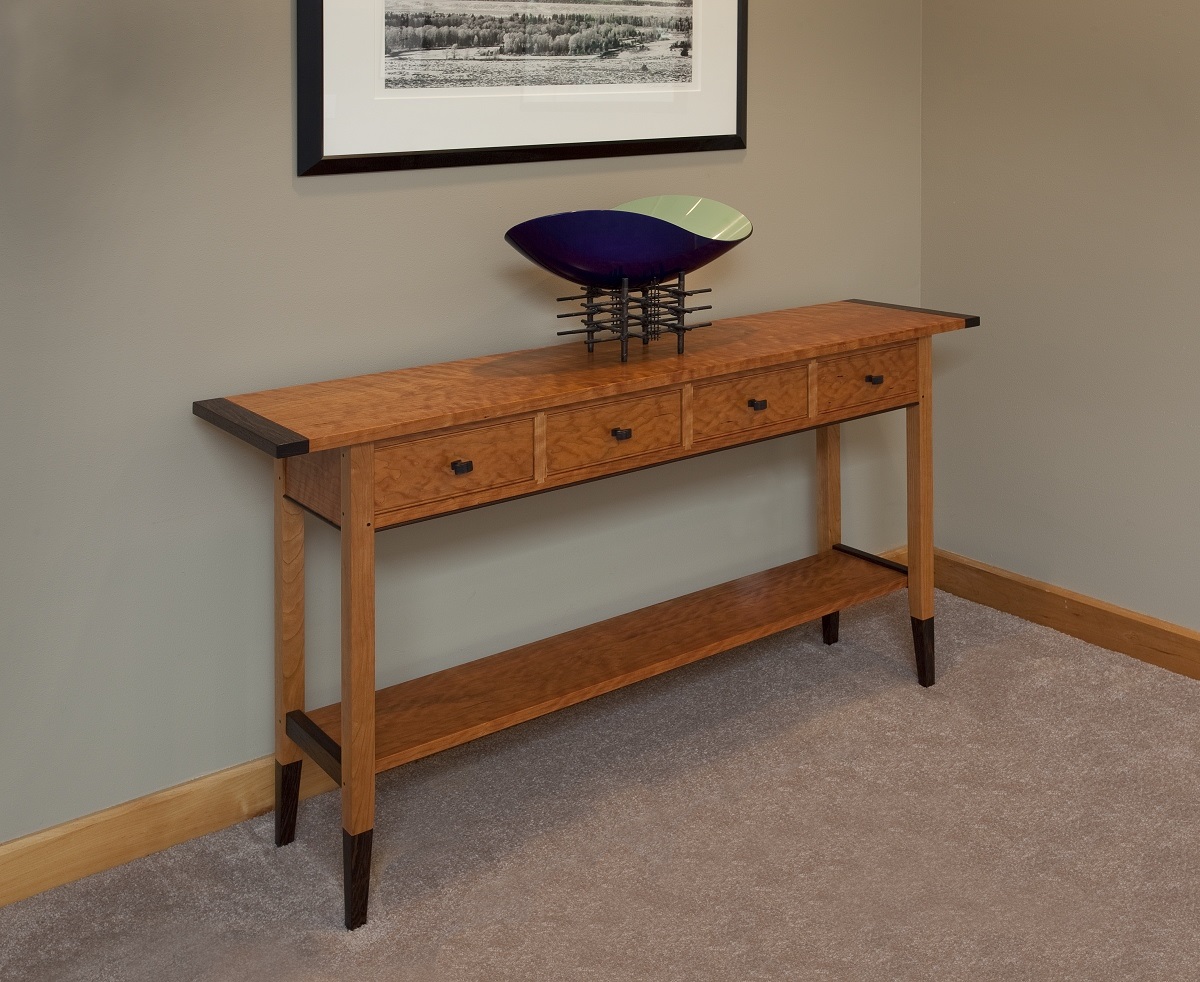 Photo by William Lemke

Sign Up for Monthly Newsletter
If you leave your email, we will send you announcements to exhibits, openings, and art-related events.  We value your trust and respect your privacy.  Your name and email are safe with us.  They will never be sold to or shared with anyone.

---