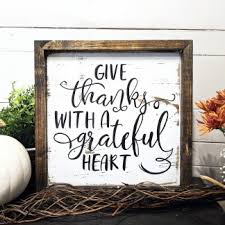 We all know that Thanksgiving is a holiday meant for families and friends to come together and "Give Thanks". 

We'd like to first say how GRATEFUL we are. Without people like you, we would not be able to do what we love to do so much, which is bringing solid wood, heirloom quality, shaker inspired, traditional with a modern flair furniture into the lives of many.

However, Thanksgiving really isn't the only time we can take a moment to show our gratitude for others. There are 365 days in a year, why not take advantage of them all?!? 

Here is a list below, to help you, of many simple ways to express gratitude. 

SHOW GRATITUDE AT HOME
Make a Gratitude Jar or Board – Name specific things that have happened or that someone has done for you.
Have a "Do Something for Someone Challenge" – It doesn't have to be a big deal. Just encourage everyone to look for ways to do something nice each day without being asked.
Write a note to a family member telling them why you're thankful for them.
Go around the table at dinner and list ways your family blessed you that day.
Say "Thank You" – Have fun with it. Make up a "thank you" song to sing to each other that's unique to your family.
Do little things you know will make them happy.
Take time to listen to understand, not just reply.
Be patient, even in this crazy busy holiday season.
Forgive each other.
Take an interest in a family member's hobby or passion.
Make saying "thank you" a priority before a gift can be used. Send a snail mail note or make a video and email it to the gift giver.
Laugh together often.
Talk about what they learned from a bad situation and how they might be thankful for it.
When you're angry – stop and breathe before you speak.
Make home a no insult zone – even in humor.
Compliment more than you complain.
SHOW GRATITUDE IN YOUR COMMUNITY
Thank a friend for being there for you.
Donate new or gently-used clothes, food, toys, and household items to help those in need.
Serve at a shelter or senior center.
Carry $5 in your pocket to give to someone in need.
Let your children see you show gratitude to those who help you (i.e., servers, trash collectors, checkers, etc.).
Give blood.
Teach a skill, language, or hobby at your community center.
Help a neighbor – babysit, cut the grass, shovel the walk, cook a meal, etc.
Invite someone to join your holiday celebration. 
Help your children write a thank you note to babysitters, teachers, etc.
Smile at strangers. It can be contagious.
SHOW GRATITUDE EVERYWHERE . . . ALWAYS 
With many thanks,
Linda & Tom
---
Do not be anxious about anything, but in every situation, by prayer and petition, with thanksgiving, present your requests to God.  -Philippians 4:6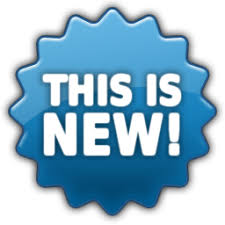 Click here to view new work!
---
Follow Us