Back From Park City, Utah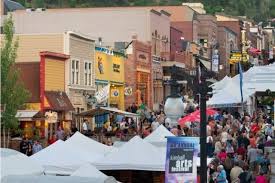 First time in Park City, Utah for Tom and I......
I sit here in my kitchen at the kitchen table (my office) this lovely Thursday morning in the comfort of our home enjoying a cup of coffee with vanilla cream in Oconomowoc, Wisconsin.  One of our two cats, Tattianna, is lying right behind me on the chair sleeping. 
Tom and I last week Wednesday drove out to Park City, Utah for the Kimball Arts Festival, a new show for us.  This is the furthest west that we have driven to a show.  Going to new places excites us both but the stress comes with learning the logistics.  Tom and I drive a Toyota Tundra with a 16' trailer transporting our furniture to and from the shows.  Sometimes it's a tad tight for us to drive in and setup.  We try and make it convenient for all, including other artists so that our rig is not in any ones way. 
It took us two days to get there; we left around 6:00 a.m. Wednesday morning and made a stop in Lincoln, Nebraska to deliver a custom piece that was ordered when we did the Omaha Arts Festival in June.  The piece they ordered was a Traditional Hall Table and looks beautiful in their home. 
We continued on our way through Nebraska and Wyoming finally to make it to Park City, Thursday evening.  We went to bed early Thursday; our setup time for the show was 4:00 a.m. Friday.  I must say that getting up at 3:15 a.m. was a tad early for us but we did.  The setup was on Main Street and there were a number of artists that came early to setup.  Our booth was nicely located with a gentle slope that Tom was able to take care of with 2x4's. 
The show started Friday evening at 5:00 p.m. and ran through Sunday until 6:00 p.m.  The crowds came out all three days and the weather was beautiful until Sunday about 2:00ish it started to rain.   We were fortunate for it to stop for break down and started heading back home. 
The festival is Kimball Arts Center largest fundraiser of the year and they work diligently to bring full weekend of activities that titillates all of your senses.   In 2015 they had their highest number of artist applications to date with over 990 applications.  The jury hand-picked over 220 artists; of which over 70 are new to the festival this year.  One of the new ones being Thomas William Furniture.
We took a different route home, through South Dakota and Minnesota and arrived home on Tuesday early evening.  As much as Tom and I travel it is always good to get home.  We had a wonderful time in Park City, Utah and thank you for the purchases and the interest in Tom's work and are hoping to return next year.  We are back to our routine, Tom's in the shop and me. . .I'm in my office at the kitchen table doing paperwork.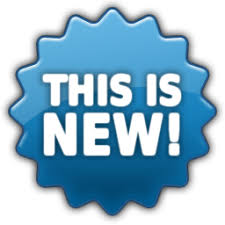 Click here to view new work!
---
Follow Us