Zebra Two Drawer Side Cabinet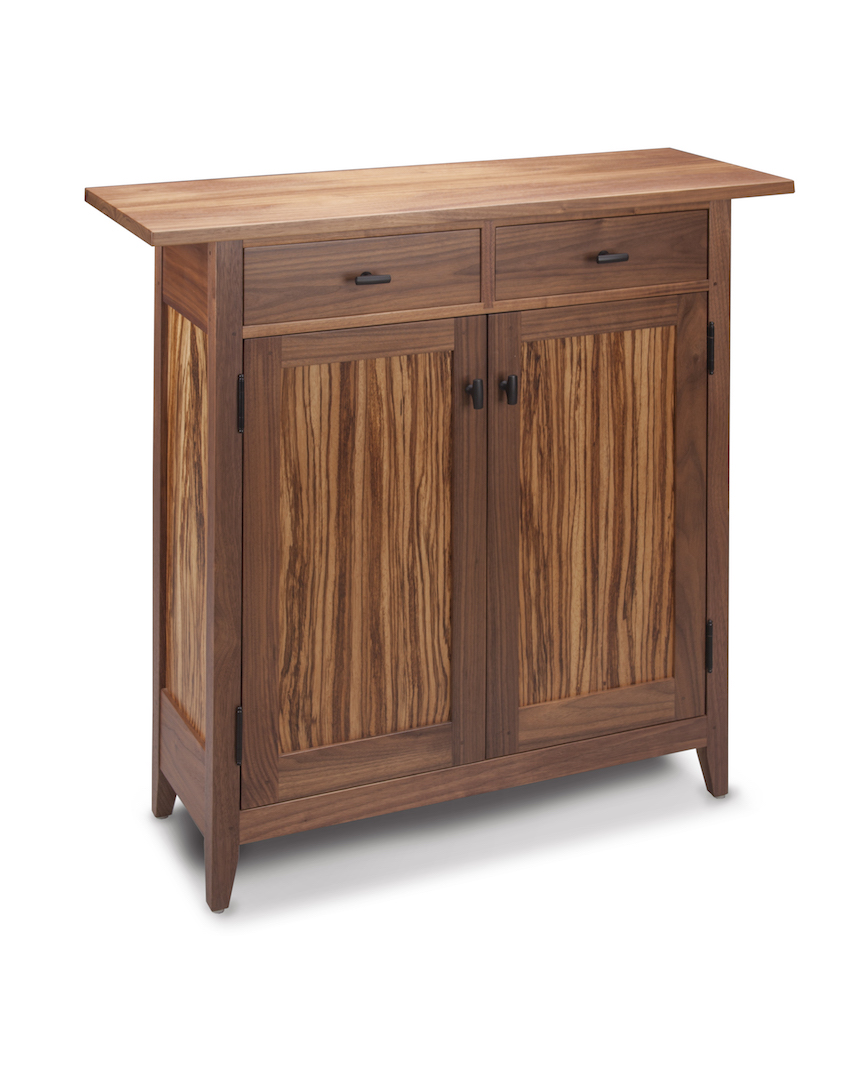 New piece for the "2017 Collection".  The expert craftsmanship and  Shaker-inspired design of this cabinet accentuate the stunning natural grain of solid woods walnut and  zebra wood. Two drawers with aromatic cedar drawer bottoms.  Mortise & tenon joinery and pegged construction ensure that the piece is as well built as it is beautiful. Two adjustable shelves inside. Lacquer finish, metal drawer pulls.
Dimensions:  36″H, 32″W, 12″D
For more information, click here.
Sign Up for Monthly Newsletter
If you leave your email, we will send you announcements to exhibits, openings, and art-related events.  We value your trust and respect your privacy.  Your name and email are safe with us.  They will never be sold to or shared with anyone.

---