Milwaukee Lakefront Art Festival
June 17, 18 & 19, Milwaukee's Lakefront Art Festival, Booth #79.  For more information, click here.
MILWAUKEE – (June 13, 2016) – Lakefront Festival of Art (LFOA), the weekend-long festival held on the grounds of the Milwaukee Art Museum (MAM), will celebrate its fifty-fourth year—and welcome its one millionth visitor—when it kicks off Friday, June 17, 2016. LFOA features the works of more than 175 national artists amid activities, food, and entertainment, while serving as a primary fundraiser for the Museum. "LFOA cultivates a memorable connection between the community and art, whether you are a first- time buyer or someone who has attended the festival since the beginning," said Krista Renfrew, Museum director of special events. "We look forward to strengthening art appreciation each year under the familiar white tents, and also through activities that speak to all ages."
The festival also will surpass a notable milestone this year when it welcomes its one millionth visitor, which is predicted to occur on Saturday, June 18. The visitor will receive a lifetime pass to LFOA, among other prizes. "Whoever the lucky one millionth visitor is will be in for a surprise," added Renfrew. "This is a special occasion, solidifying LFOA's place as one of the great art festivals in the country, and we're going to make sure it's a memorable experience for our honored guest."
LFOA also is pleased to welcome the five college art students in its "Under the Wings" mentoring program to the festival. The inaugural class will shadow LFOA artists over the entire weekend, in addition to participating in other educational activities scheduled throughout the two-year program. "Under the Wings provides promising young artists with exposure and knowledge as they establish their art forms and careers," said Renfrew. "Through educational and mentoring opportunities, and finally the chance to sell their work at LFOA in 2017, we hope the experience our five artists gain through the program is invaluable."
In addition to the variety of artists' booths, including jewelers, painters, sculptors, photographers, and more, LFOA offers family-friendly activities, such as live music, refreshments, and the PNC Children's Experience, featuring drama performances and hands-on art projects for kids of all ages. LFOA will also offer several other special activities this year:   MAM After Dark (Friday evening)—Kick off your weekend at the Museum's signature event for young professionals. Enjoy festivities both inside the Museum and outside on the festival grounds.   Open admission to the newest feature exhibition, American Epics: Thomas Hart Benton and Hollywood—Plus access to the newly renovated Museum   Rock climbing wall   Hands-on painting activities—Create your own masterpiece to take home with you during art sessions conducted by Wine and Canvas, or join the weekend-long "Paint-By-Number" group art installation   Life-size photo frame—Back by popular demand; #GetFramed at LFOA with this fab photo opportunity   Father's Day scavenger hunt—Bring dad along to complete a series of fun activities in the PNC Children's Experience (for kids age 2 and over) For adult audiences, gourmet food is available, as are libations at both the Umansky Motor Car Wine Garden, which sits beneath the world-famous Santiago Calatrava–designed Burke Brise Soleil, and the Blue Moon Beer sampling area. Attendees can also peruse a sculpture garden created by Hawks Landscape or bid on donated pieces of art at the silent auction, which closes Sunday, June 19.
LFOA is organized by the Friends of Art, the primary volunteer support organization of the Milwaukee Art Museum. Proceeds from the festival are directed toward the Museum's world-class exhibitions and collections. HOURS AND ADMISSION   Friday, June 17, 10 a.m.–10 p.m.   Saturday, June 18, 10 a.m.–7 p.m.   Sunday, June 19, 10 a.m.–5 p.m.   Advance tickets $10   Adults $17; seniors/students $15   Museum Members $10   Free for kids age 12 and under, veterans, active military, and Wisconsin K–12 teachers (with ID)   Three-day pass $25
Lakefront Festival of Art is made possible with generous support provided by PNC Financial Services Group, Baker Tilly, Blue Moon, Hawks Landscape, M Magazine, Potawatomi Hotel & Casino, Pepsi, Adelman Travel Group, 88Nine Radio Milwaukee, Umansky Motor Cars, Trendway, and Wilber.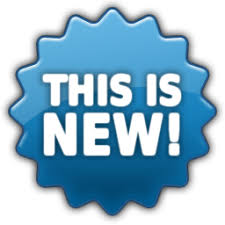 Click here to view new work!
---
Follow Us