Sofa Table
Perfect for separating one area of a room from another, the sofa table has long been embraced by interior designers as a key element in defining a room's style.

What Is a Sofa Table?

Usually featuring a sleek, narrow silhouette, the sofa table is designed to be placed in the area directly behind the sofa as a way to define and enhance the otherwise empty space. Sofa tables are usually longer, slimmer and taller than traditional coffee tables.

There are many purposes of sofa tables. Sofa tables are designed for purposes of both storage, style and definition.

*Sofa tables used for storage: many sofa tables come with drawers, multi-level shelves and cabinet-style doors for an easy way to organize and conceal miscellaneous belongings.

*Sofa tables as accent pieces: modern sofa table styles feature innovative designs such as artsy sculptural bases, rustic distressed finishes or even Farmhouse-inspired crisscross or slatted paneling.

*Sofa tables used to define a space: sofa tables are hailed for their ability to define and pull together a room without taking up a lot of space with bulky designs. While the traditional way is to align the length of a sofa table with the back of a sofa, the contemporary line of thinking is that sofa tables don't have to be restricted to any one area of the living room. For an effortless way to define and refresh a living room with unexpected style, consider placing a sofa table in nontraditional areas, such as under a window or between two armchairs.

Placement ideas for sofa tables include. . .

*The sofa table + stools: Place a sofa table in a corner, and pair it with a couple of stools so that it can double as a desk or dining nook.

*The sofa table as room divider: Use a sofa table as a room divider to help separate one area of a room from another.

*The sofa table as TV Stand: Depending on the sofa table type, you can even consider using the sofa table as a TV stand.

*The sofa table as buffet: If you're hosting a party, consider repurposing this versatile furniture piece into a makeshift buffet; look for a sofa table with an extra-large design to ensure you have enough space for serving drinks and appetizers!

Remember, too, that sofa tables don't have to be kept in the living room. Sofa tables offer high style versatility; whether you use them as a chic way to greet guests in an entryway or as a cozy bedroom piece, sofa tables are one of the easiest design decisions you can make.


Join in and write your own page! It's easy to do. How? Simply click here to return to Join in and write your own testimonial. It's easy to do. How? Simply click here..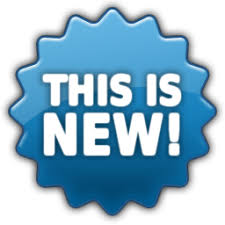 Click here to view new work!
---
Follow Us