Solid Cherry Table
Introducing the exquisite Solid Cherry Table, a true masterpiece handcrafted by the renowned artisan, Tom Dumke of Thomas William Furniture. This stunning piece embodies the perfect fusion of artistry and functionality, destined to elevate your living space to new heights of elegance and sophistication.

Crafted with meticulous attention to detail, this 32″H x 50″W x 12″D Solid Cherry Table showcases the timeless beauty of natural cherry wood. The rich, lustrous tones of the cherry wood grain create a warm and inviting ambiance that complements any décor, from classic to contemporary.

As you run your fingers along the smooth surface, you'll feel the premium quality of the hand-selected cherry wood, carefully chosen by Tom Dumke himself for its exceptional durability and striking visual appeal. The table's sturdy construction ensures it will stand the test of time, becoming a cherished heirloom for generations to come.

Tom Dumke's masterful artistry shines through in the exquisite design of the Solid Cherry Table. The clean lines and minimalist aesthetic make it a versatile addition to any room in your home. Use it as a chic entryway accent, an elegant sofa table, or even as a sophisticated display for your most treasured collectibles.

Unlike mass-produced furniture, this table is a true labor of love, meticulously handcrafted in Tom Dumke's workshop. Each stroke of his skilled hands brings out the natural beauty of the cherry wood, resulting in a one-of-a-kind piece that exudes character and charm.

Invest in this Solid Cherry Table, and you're not just purchasing furniture – you're acquiring a work of art. The table's simple yet striking design, coupled with the unmatched craftsmanship of Tom Dumke, guarantees that it will become the focal point of admiration in your home.

Don't settle for ordinary when you can have extraordinary. Elevate your living space with the timeless elegance of the Solid Cherry Table by artisan Tom Dumke of Thomas William Furniture. Experience the joy of owning a handcrafted masterpiece that transcends trends and leaves a lasting impression on all who behold it.
Join in and write your own page! It's easy to do. How? Simply click here to return to Join in and write your own testimonial. It's easy to do. How? Simply click here..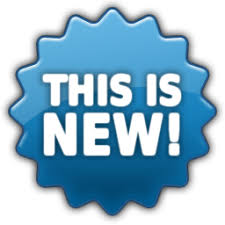 Click here to view new work!
---
Follow Us