Thank You to Our Customers!
Tom and I want to take a moment to express our heartfelt gratitude for your unwavering support and for choosing Thomas William Furniture as your trusted source for your furniture needs. Your continued patronage has allowed us to pursue our passion and turn it into a fulfilling vocation.

When we embarked on this journey, we never could have imagined the incredible journey it would become. Each day, we wake up with a deep sense of joy, knowing that we have the privilege of creating furniture pieces that will become an integral part of your homes and lives. It is your trust in us that has enabled us to do what we love, and for that, we are truly grateful.

Your appreciation for craftsmanship, attention to detail, and commitment to quality is the driving force behind our dedication to excellence. Your feedback and kind words have been an endless source of motivation, inspiring us to continually refine our skills and explore new design possibilities.

We understand that choosing furniture is a deeply personal decision, and we are humbled that you have chosen Thomas William Furniture to be a part of your living spaces. Your support not only fuels our passion but also allows us to grow as a artist and creator. With every purchase, you help us expand our horizons and explore new avenues in the world of furniture design.

We would also like to express our gratitude to those who have recommended us to family, friends, and colleagues. Your word-of-mouth referrals are invaluable to us and have played a significant role in the success of our business. Your trust and confidence in our work mean the world to us, and we are committed to continuously earning it.

As we move forward on this journey, we are excited about the future and the opportunities it holds. We will remain dedicated to delivering furniture that not only meets your expectations but exceeds them. Your satisfaction is our ultimate goal, and we will spare no effort in ensuring that every piece we create reflects our commitment to quality and craftsmanship.

Once again, thank you from the bottom of our hearts for choosing Thomas William Furniture. You have made our dream a reality, and we are truly grateful. We look forward to serving you in the years to come and continuing to bring beauty and comfort into your homes.

With deepest appreciation,

Tom and Linda
Thomas William Furniture
Join in and write your own page! It's easy to do. How? Simply click here to return to Join in and write your own testimonial. It's easy to do. How? Simply click here..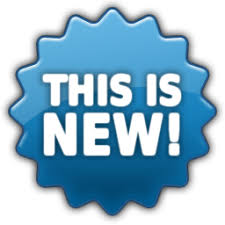 Click here to view new work!
---
Follow Us