Your Living Room Needs a Sofa Table. . . .Reasons Why?
Why should coffee tables get all the attention? Give the space behind your sofa a little decorating love.

Instead of matching lamps on either end of the table, offset one lamp with a vase of equal heft and size. When choosing a sofa table, be sure to keep height in mind -- a console as tall as your sofa keeps lamplight shining down on reading material and everything in arm's reach. Add more interest and depth to your living room with a sofa table. A dark, modern style draws your eye in with the contrast in color. The addition of the piece also adds another layer of decoration and makes the whole room more put together and visually interesting.

A living room can sometimes feel sectioned off, but a sofa table can act as a welcoming element to guests. Use the tabletop as display space for candy dishes or favorite books. The sofa table can be a huge bonus for storage. For extra storage, add baskets under the console to neatly store throws and extra pilllows. When selecting your baskets, keep the height and width of your table in mind to ensure a proper fit. Take full advantage of the usefulness of sofa tables, especially when it comes to hosting guests. If you are having a large gathering at your home, you are going to need all the seating you can get. Under the table is a convenient place to tuck stools for guests to pull out when needed.

Give yourself more places to display favorite books and accessoreis by adding a sofa table. Contrast between the rich wood finish and stark decorations helps to make the objects stand out. One of the most basic uses for sofa tables is to fill empty space. Without a sofa table, a room may have large areas that turn into dead space.

Thomas William Furniture Solid Maple Table is time-honored Shaker styling meets modern sensibility in this masterpiece of fine woodworking-beautiful as a console, sofa, or hall table. Designed to highlight the grain of solid tiger maple wood and ribbon mahogany accents, it features mortise and tenon joinery and pegged construction for enduring stability. Four dovetail drawers and one shelf. The transitional style pulls on drawers are Venitian Bronze metal, 1 diameter, 1-1/16 projection, and 5/8 width. Finished with clear lacquer.

Dimensions: 30″H, 50″W, 12″D
Join in and write your own page! It's easy to do. How? Simply click here to return to Join in and write your own testimonial. It's easy to do. How? Simply click here..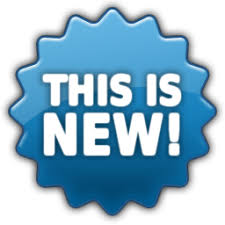 Click here to view new work!
---
Follow Us