August Newsletter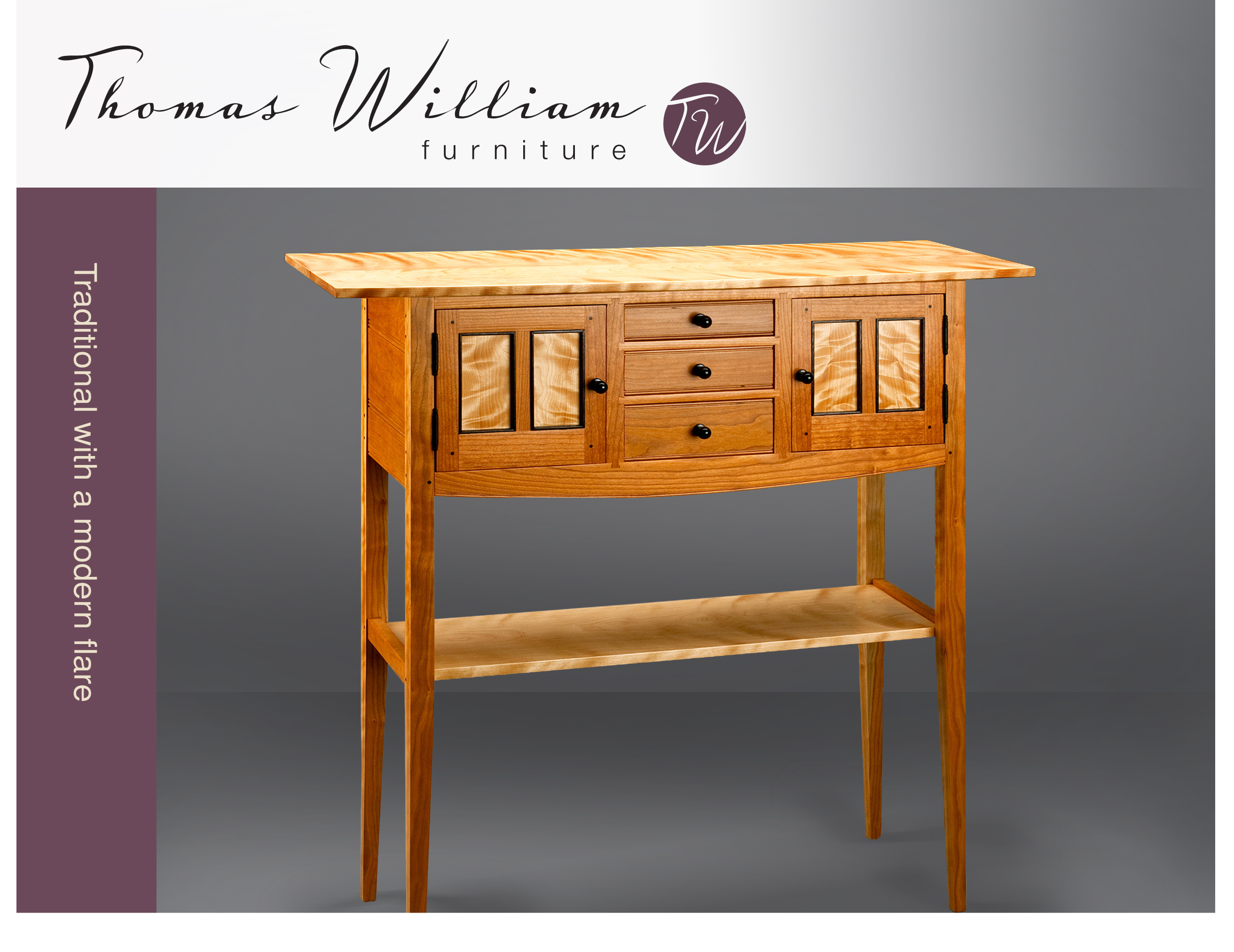 ---
2018 Collection
Zebra Side Cabinet
The expert craftsmanship and Shaker-inspired design of this cabinet accentuate the stunning natural grain of walnut and zebrawood.  Mortise & tenon joinery and pegged construction ensure that the piece is as well built as it is beautiful. Two adjustable shelves inside. Lacquer finish.
Dimensions:  32″H, 32″W, 12″D 
Click here for more information.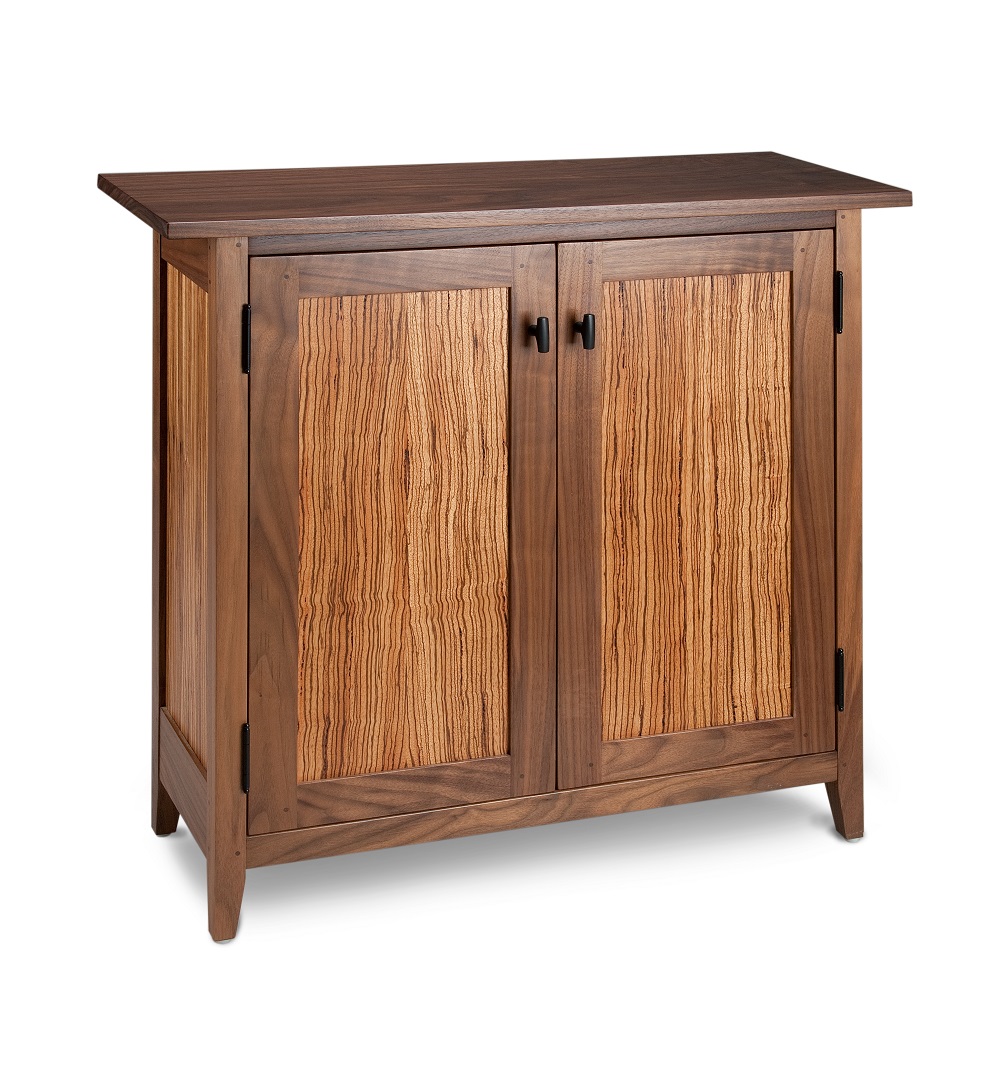 ---
News
Headed West!
Thomas William Furniture is headed West. . . . .
August 24, 25 & 26 is the 11th annual Art in the High Desert, a premier art show and sale on the West Coast. Art in the High Desert is a juried fine art and craft show, produced by active show artists and invested local art advocates through a non-profit organization. They value and honor original work made from concept to creation, by the hands of the individual artists. The show site is on the banks of the Deschutes River, just across the footbridge from an upscale shopping area, The Old Mill District. Designed and organized by a group of art show artists and local art advocates, they want artists and patrons to enjoy a high quality and professional art show and sale. Click here for more information.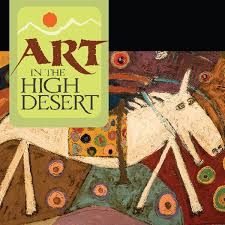 Art In The Pearl Fine Arts & Crafts Festival is a juried arts event, held Labor Day weekend. It is located in one of the most beautiful areas in the Pearl District in Portland, Oregon. The festival is rated one of the top ten art festivals in the country featuring the artwork of 130 artists. Drawing an estimated 85,000 attendees, Art In The Pearl features exceptional visual artists, artist demonstrations, an interactive art area for children of all ages, a songwriters stage, and a variety of unique food. Art In The Pearl is developed and produced by a dedicated volunteer board committed to stewardship and reaching out to their community through art, education, and entertainment. Click here for more information.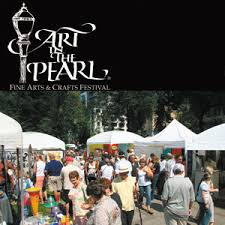 The 25th annual Saint Louis Art Fair presented by Centene Charitable Foundation (SLAF), a nationally juried fine art and fine craft show. SLAF is held in downtown Clayton, Missouri, September 7, 8 & 9. SLAF selects 144 artists from a jury pool of approximately 1200 applicants. Clayton is one of the nation's most affluent and prestigious business and residential communities. SLAF is consistently ranked one of the nation's top fine art fairs. Each year the Art Fair attracts over 130,000 art enthusiasts. Click here for more information.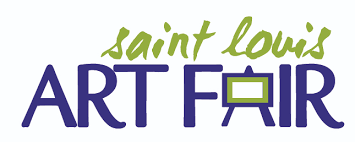 ---
Other News
Meet Artist - Amy Flynn
Fobots are the work of Raleigh, North Carolina artist Amy Flynn. After over 25 years as a professional illustrator, Amy started making robots to fill the time between illustration jobs. Now, it's her passion, as it combines two of her favorite pastimes; making things and shopping. She scours flea markets, basements, internet auctions, and scrapyards for cool old junk. Amy then solders and bolts the pieces together to create sturdy, one-of-a-kind sculptures, never to be duplicated. Each Fobot is numbered, with a copper plate on its back bearing the word "FOBOT" and its individual number. They call them butt tags. And, just like the tin man, they all have a metal heart inside.
Click here for more information about Amy Flynn and Fobots.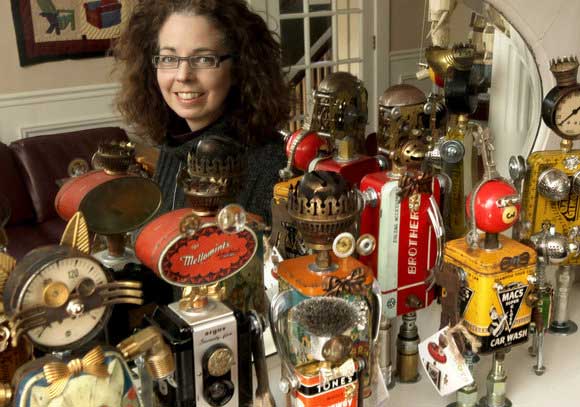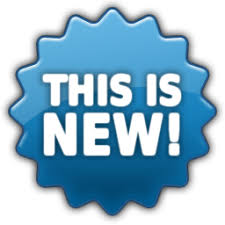 Click here to view new work!
---
Follow Us