Foyer Sideboard
This stunning handcrafted foyer sideboard is made of solid cherry with flamed birch and  wenge accents. Outstanding design with generous storage to add beauty to any room of your home. A unique piece which is one of the artist's favorites. Three drawers along with two side doors with one shelf inside. Drawer boxes are made with soft maple and aromatic cedar, dovetail joinery. Finish is two coats of lacquer.
Dimensions: 40"H x 40"W x 14"D
$3,695.00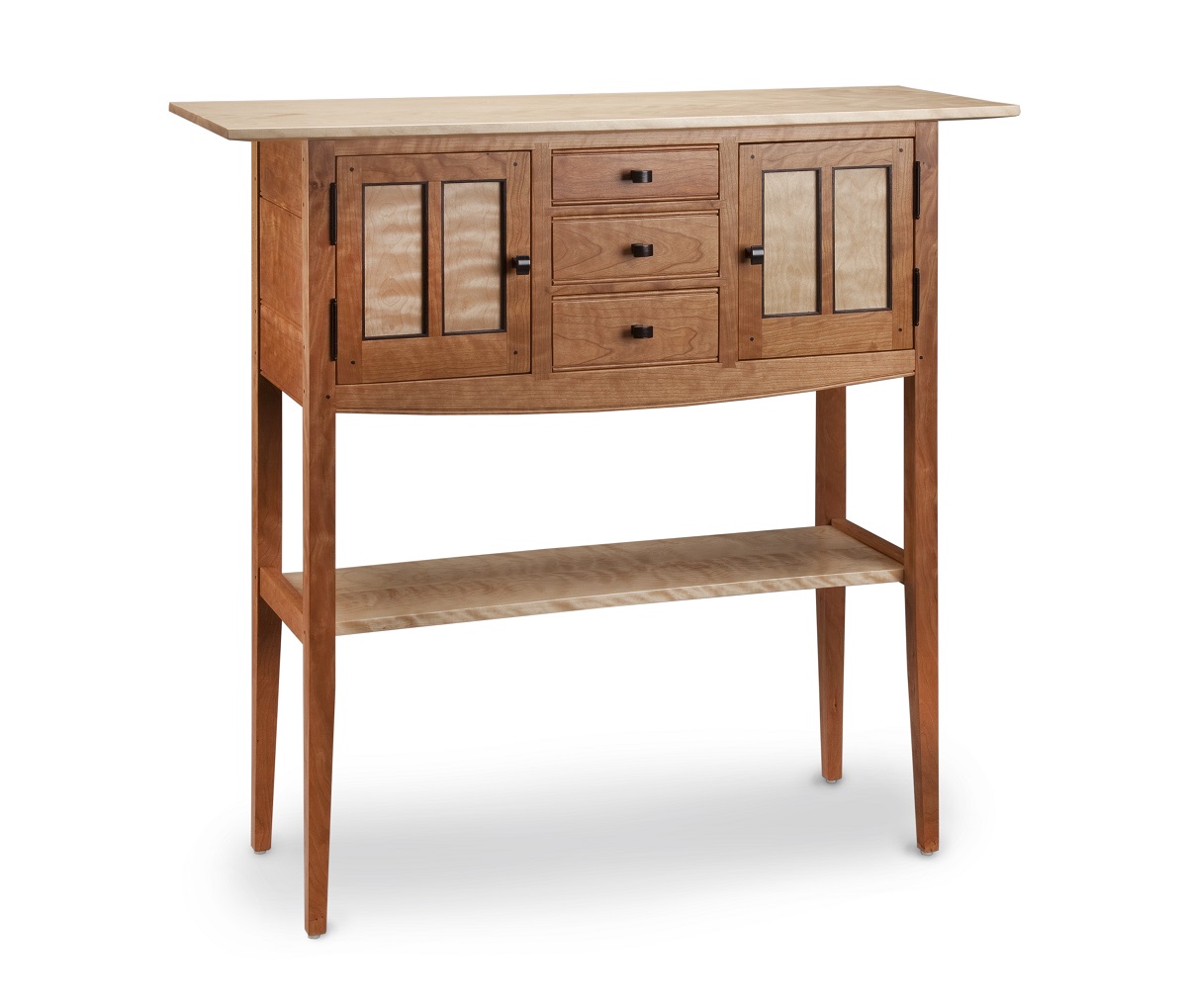 ---
Sign Up for Monthly Newsletter
If you leave your email, we will send you announcements to exhibits, openings, and art-related events.  We value your trust and respect your privacy.  Your name and email are safe with us.  They will never be sold to or shared with anyone.

---