Todd Cameron at Lake Front Art Festival, Booth #78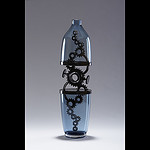 Lakefront Art Festival is this coming weekend, check out Todd Cameron's work in booth #78.  Click here to view his website.
~Tom

Sign Up for Monthly Newsletter
If you leave your email, we will send you announcements to exhibits, openings, and art-related events.  We value your trust and respect your privacy.  Your name and email are safe with us.  They will never be sold to or shared with anyone.

---